Arizona Certificate of Eligibility
Edit
Obama signed a form to appear on the ballot in Arizona.[1]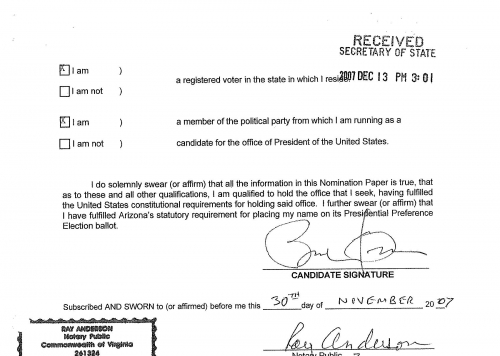 Democratic National Committee Certification of Nomination
Edit
Illinois Statement of Candidacy
Edit
Barack Obama filed a Statement of Candidacy in Illinois.[2]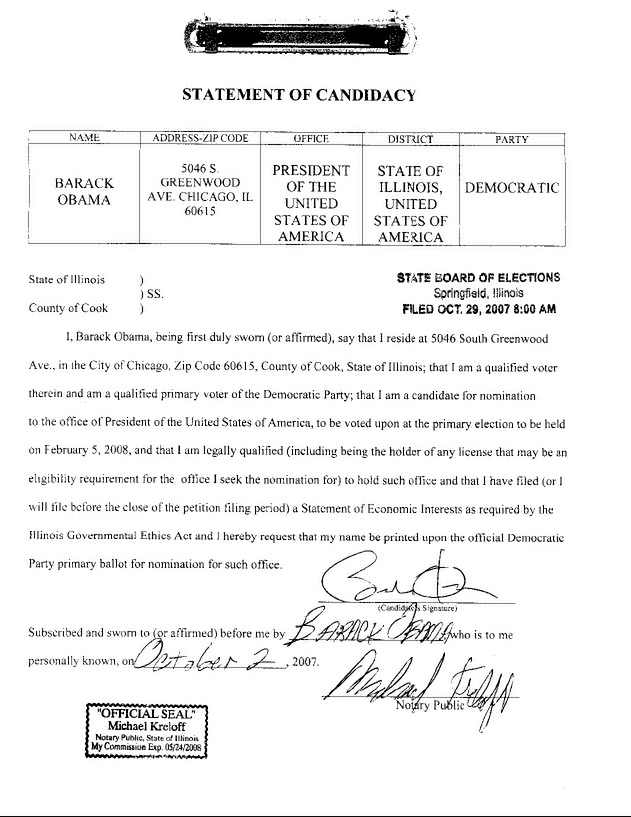 References
Edit
↑ Obama not eligible, Obama not natural born citizen, Obama signature on Arizona Candidate Nomination Paper, Moniquemonicat blog, Did Obama commit fraud?, Did Obama lie?, Citizen Wells Blog, December 7, 2008.
↑ Obama's Big Gamble: Odds Shifting, Devvy Kidd, Exclusive to Rense.com, 1-1-9
Ad blocker interference detected!
Wikia is a free-to-use site that makes money from advertising. We have a modified experience for viewers using ad blockers

Wikia is not accessible if you've made further modifications. Remove the custom ad blocker rule(s) and the page will load as expected.